प्रदेश के मुख्यमंत्री ने की महासंघ के कार्यों सराहना सर्व समाज महासंघ आज सर्व समाज की आवाज बनता जा रहा है महासंघ के माध्यम से...
Advertise With Us
To advertise with janjantak kindly contact Advertising manager Jan Jan Tak at advertisement@janjantak.com PH : +91-11-26197882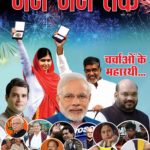 To subscribe Jan Jan Tak just send a cheque/draft drawn in favour of JAN JAN TAK and send it to circulation officer, JANJANTAK 30 MOHAMADPUR, NEAR BHIKAJI KAMA PLACE, R. K. PURAM NEW DELHI -110066 INDIA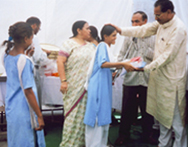 Jan Jan Tak is regularly organizing various public welfare camps and grievance redressal camps across the country. Also the magazine strives to solve your societal grievances….